The crowd's favourite shawl, NUMA LUXE is back with new colours to choose from, with the most wanted elements in a shawl✨
A beginner's handy companion.
Flowy, sturdy and high quality fabric.
Soft with slight stiffness to ensure it falls nicely.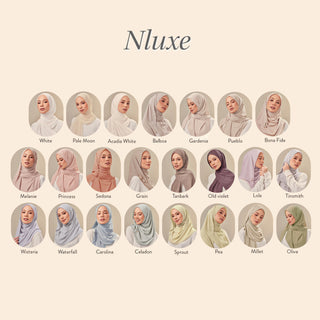 Be spoilt for choices.
Pick from a wide colour palette to match your wadrobe & style.
Level 4 - Almost opaque and does not need double layer to cover the neck.
 To help you pick a shade that suits your fancy & skintone, take a look at these true to colour swatches.