Introducing our newest printed collection – Liberty.
This collection celebrates freedom to live simply, and strive for what your heart dreams of.
With a floral composition that exudes bold and lush, Liberty Collection is made to be with you through every step of your new beginning.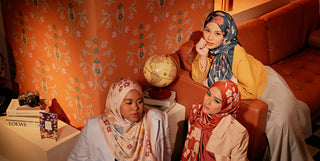 This year, is for you.
Take your pick from the a selection of shawl, square scarf and lifestyle merchandise that screams you! And remember whether it's creating new memories, or forgetting past ones — you have the freedom to choose what is best for you.
Dream bigger, aim higher and be better.
Be the star of your own show with colourful blooms and flourish as you go.

"Success isn't always about greatness. It's about consistency. Consistent hard work leads to success. Greatness will come."