Eid Festival Singapore - Glow with Nature! Workshop hosted by Whifflove
Eid Festival Singapore - Glow with Nature! Workshop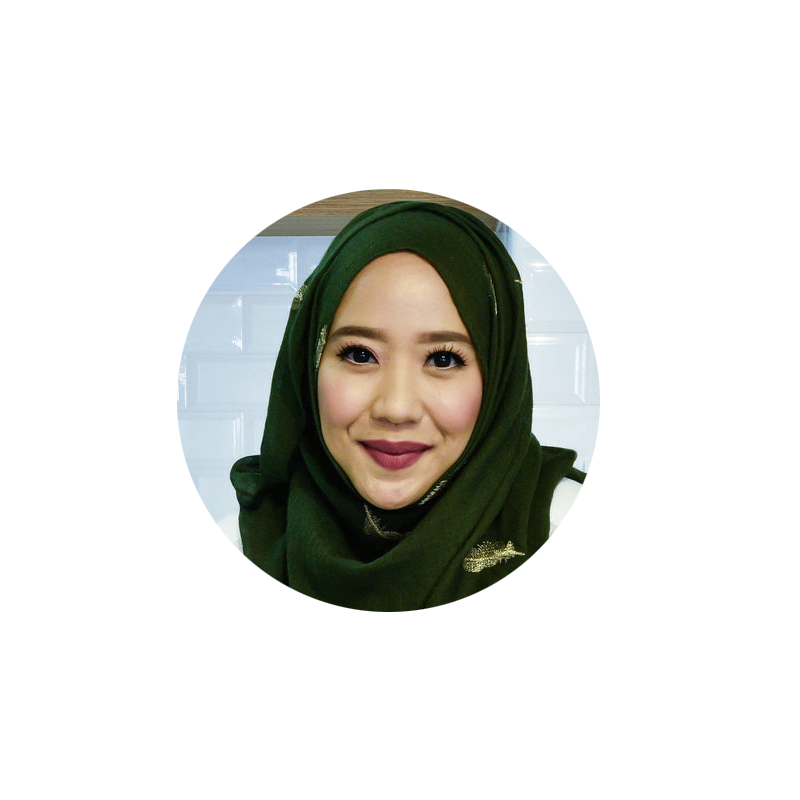 Glow with Nature with Aisha, the brainchild of local skincare brand, Whifflove.
Aisha Alhadad is about to share with you her wonderful experience in using natural skincare, successfully. A mother of 2, an avid natural skincare enthusiast and a determined entrepreneur, she doesn't let her busy schedule get in her way. She's all committed to take care of her health, body and skin with the wonders of nature..and she wants to let you in on her secrets of using this regime successfully in a way that will benefit you!
A brand born out of love and a curious mind.
A pregnant mother juggling with her shadow; a curious & inquisitive toddler who would creatively shift around his mother's crafts & things, trying his very best to help and ends up doing exactly everything but that! Thus process and progress tends to slow down but that is okay, because Aishah's team is 100% sincere, 200% effort & abundance of LOVE!
Aisha's journey in concocting beauty care made from natural, simple ingredients from the kitchen such as sugar, honey & egg started way back in 2013. She tried various off the shelves products & treatments for acne & hair loss but was disappointed with each and every one of them. Armed with a naturally curious & determined mind, she embarked on a mission to search for natural & effective remedies. She has never looked back since. With each experiment churned great results and increased her believe and love for all things natural. On 26th May, she'll share with you her wealth of experience in this new arena and let you immerse in the full experience - hands on!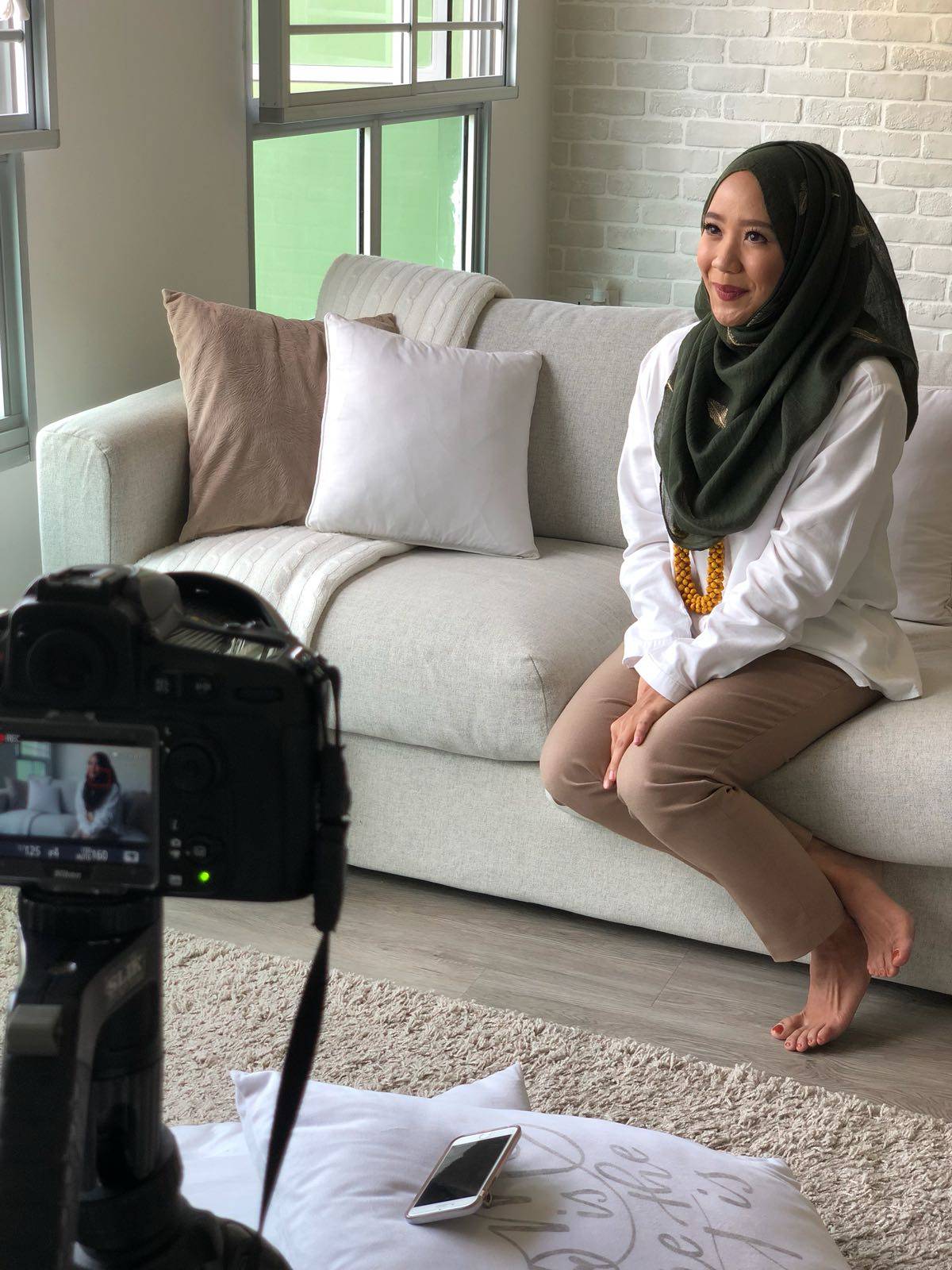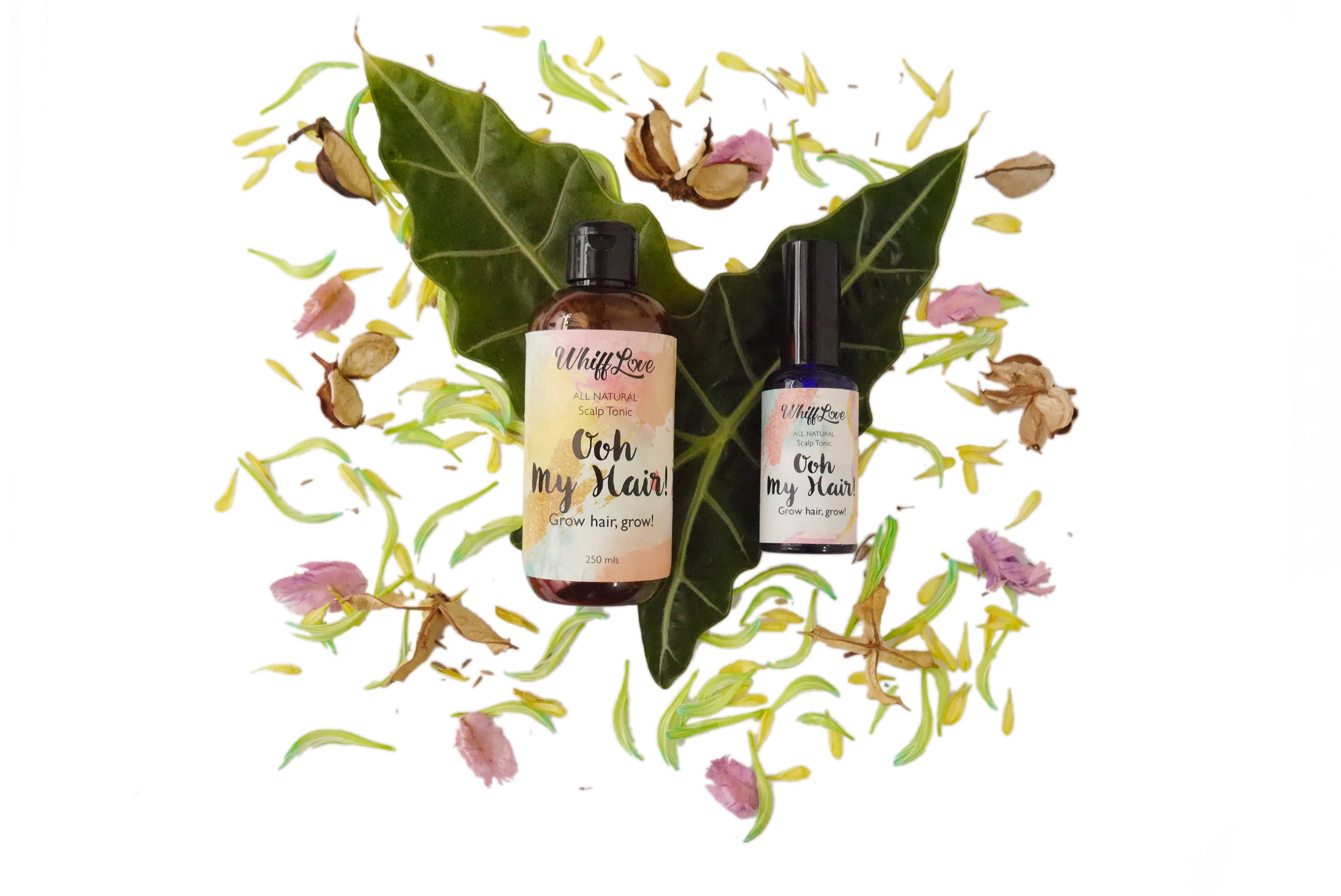 What will you be learning during the workshop?
Glow with Nature! is designed to be part of a therapeutic skincare regime powered by nature and driven by you.
Find out the common ingredients in skincare products and its harmful effects on our body
Explore natural ingredients that are super skin loving and full of benefits.
Pamper yourself silly by knowing more about essential oils and how to incorporate them in your skin care.
Explore and ignite your senses with essential oils
Get hands on! Learn how to combine natural ingredients to create your own scalp scrub & clay mask according to your scalp & skin type.
Experience Whifflove's All Natural & Aromatic Skincare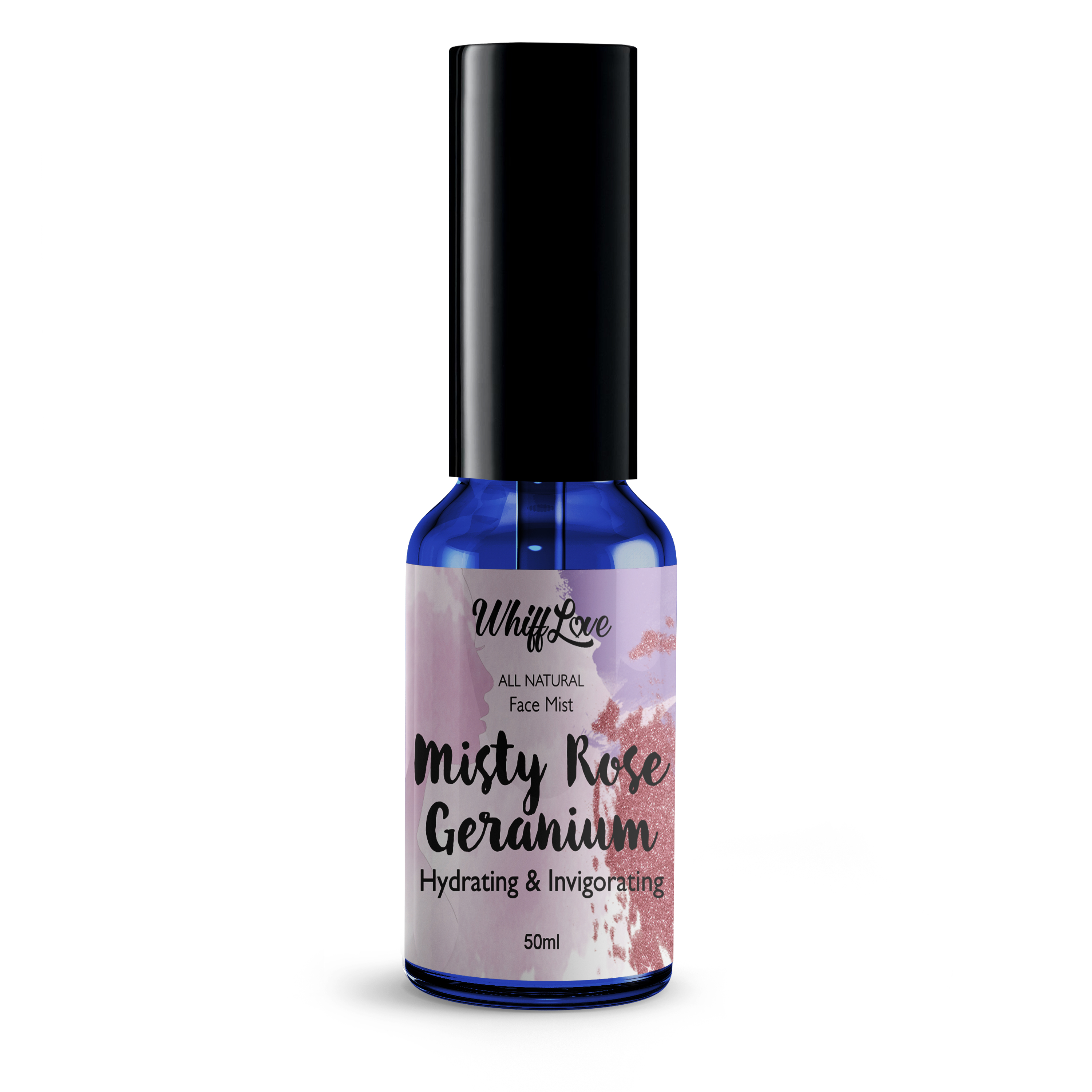 Bring home a wealth of insightful knowledge..and goodies worth more than SGD 100!
Receive Whifflove's Best Seller Misty Rose Geranium Face Mist worth $25
Enjoy 20% off ALL items with Whifflove's voucher. Spend it during Eid Festival Singapore or online!
Craft 2 personalised natural product of your own – Scalp Scrub & Clay Mask worth $59
Enjoy 10% off ALL items from Naturel Box.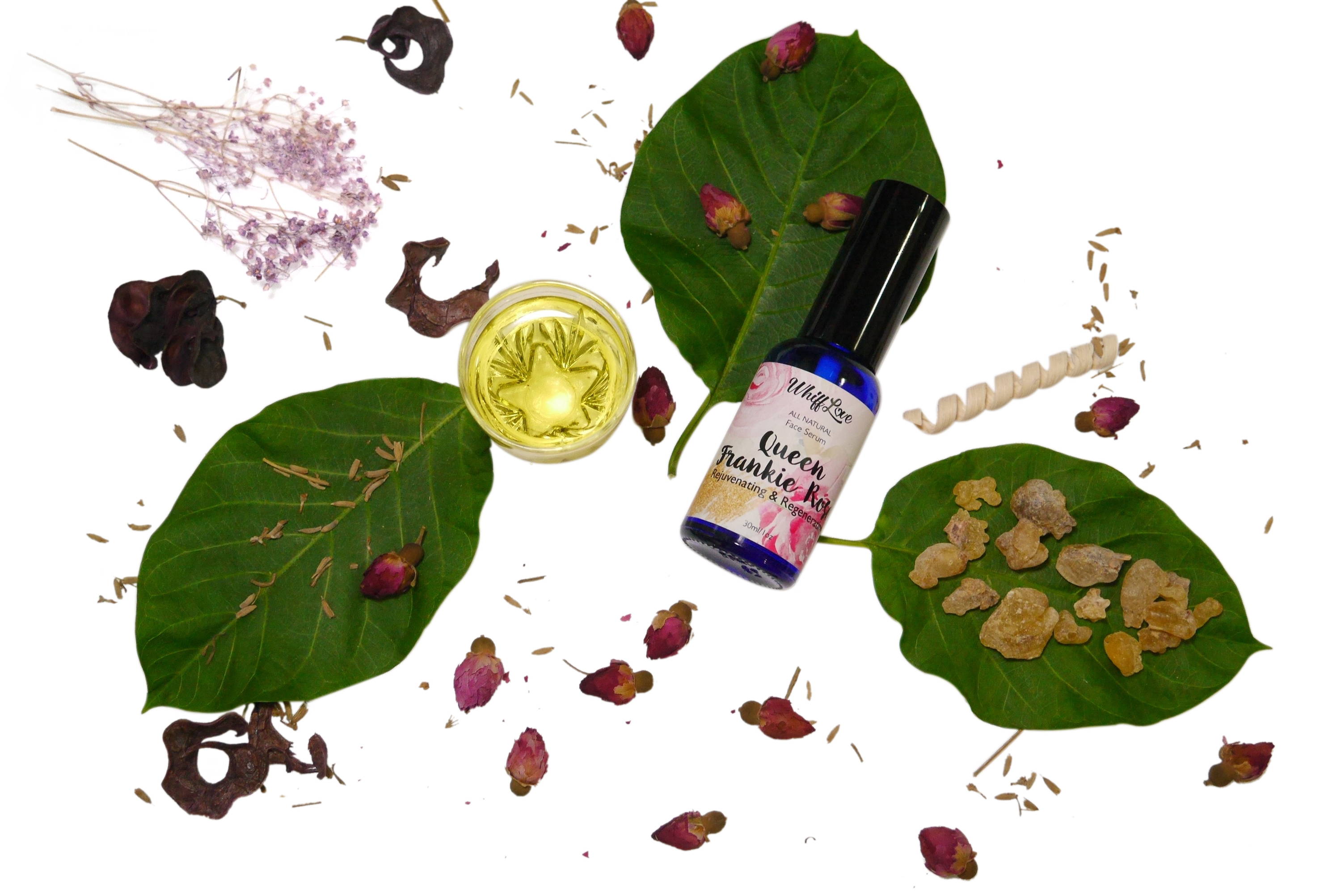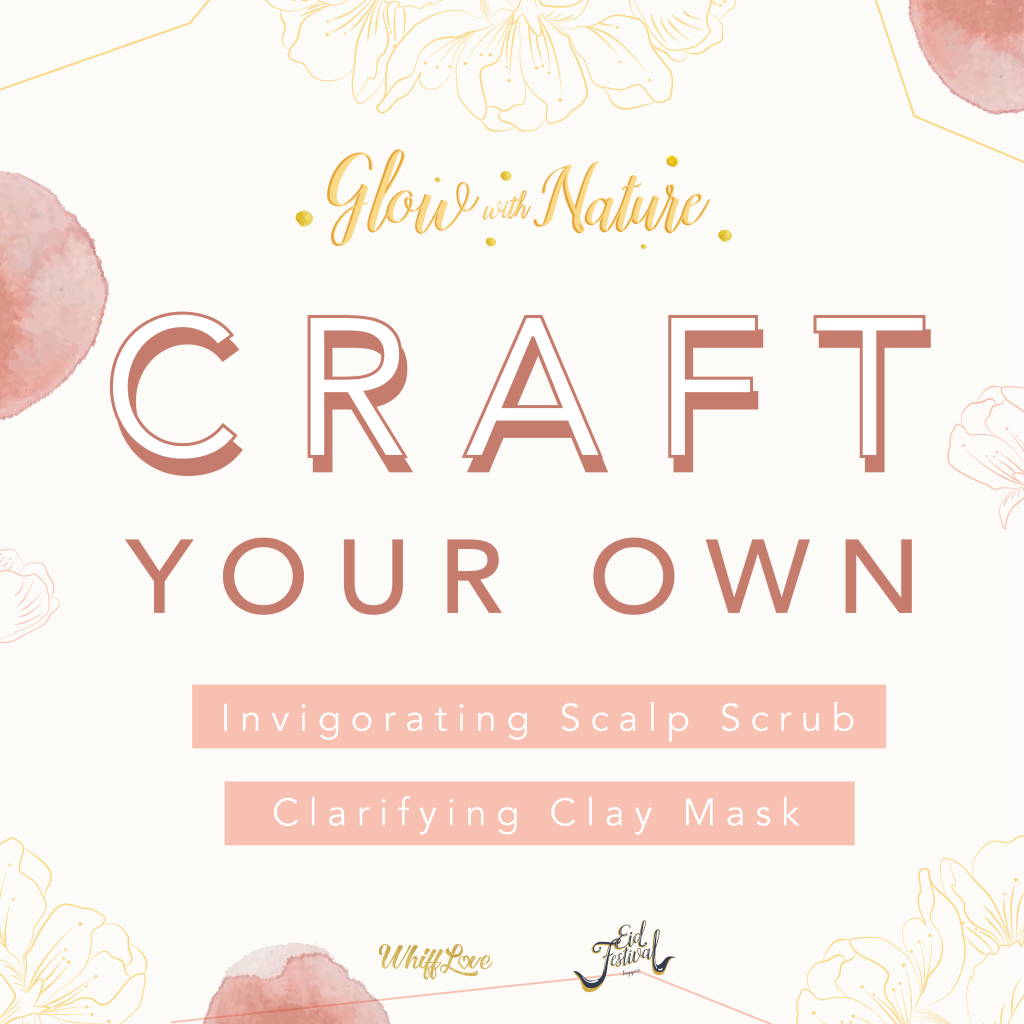 "Crafted by hand, made with love and fresh! From my hands to yours, may I pass these bottles & jars of goodness and love over to you. Indulge in handcrafted, aromatic bath and beauty treats. Ignite your senses today! - Aishah, founder of Whifflove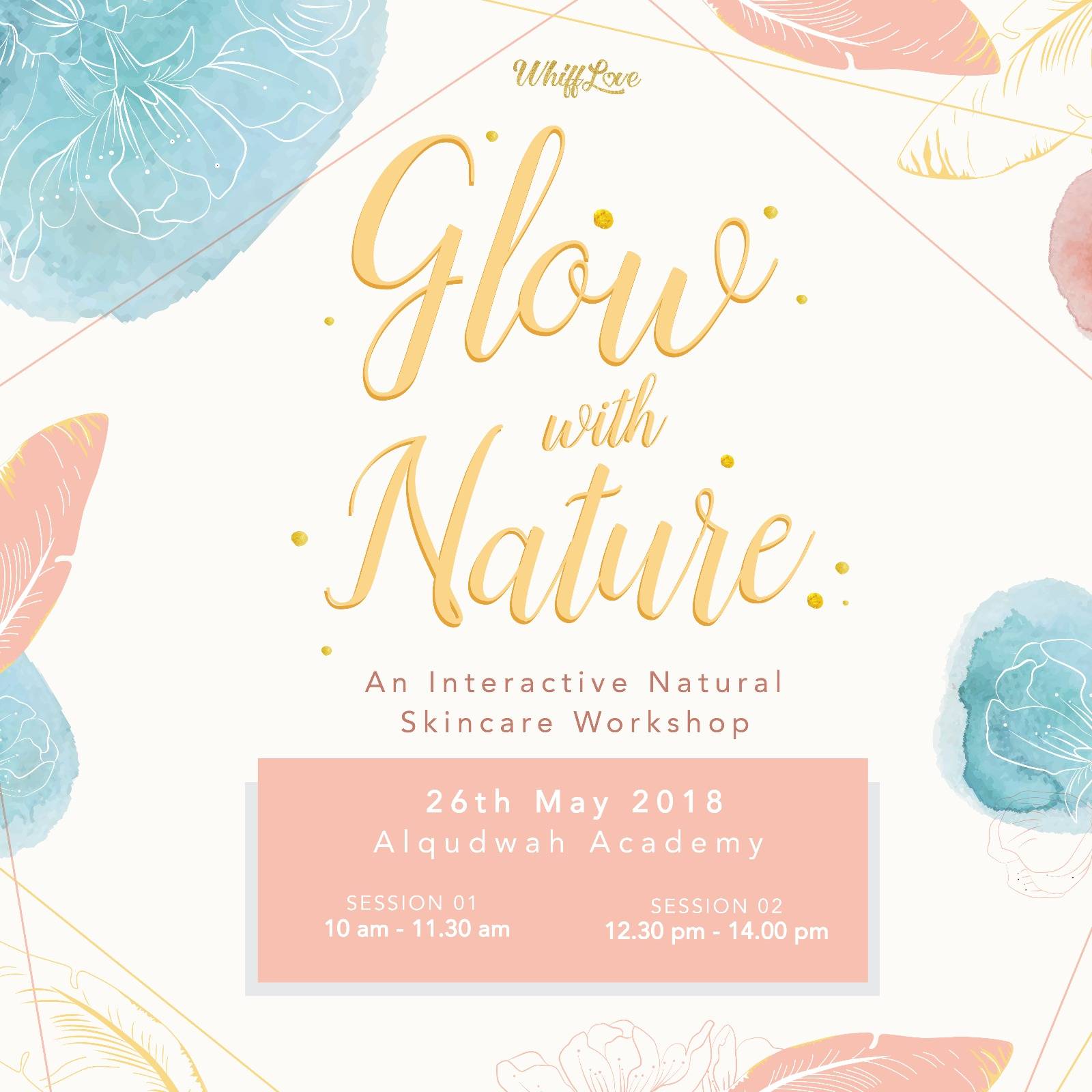 ENJOY EARLY BIRD RATE  
Enter code: EidfestSG to enjoy 10% off ticket prices. Valid only till 11th May! 
LET'S INDULGE IN SKIN LOVING INGREDIENTS
Join us in Whiifflove's first ever skincare workshop happening on 26th May 2018.
Location: 10/11 Pahang Street, Alqudwah Academy Level 2.
Choose either one of these sessions and bring a friend along!
1) Session 1 - 10:00am -11:30 am
2) Session 2 - 12:30pm - 2pm (Seats are filling up fast!)